Free Estate Planning Seminar
Join us for a free Estate Planning Seminar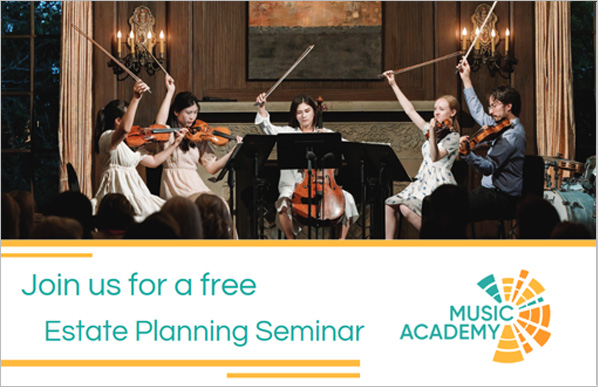 Thursday, October 19, 2023
1 - 3 pm
Weinman Hall
Music Academy
1070 Fairway Drive
RSVP to Jill at [email protected] or call 805-695-7911.
Learn from Legal & Financial Professionals
What's the difference between a will and a trust?
Why should I avoid probate?
How do I redirect my taxes towards charitable giving?
How can I make a gift and receive income?
How do I provide for my loved ones and support the causes I love?
Who makes my financial and medical decisions when I am unable?
Thank you to Bartlett, Pringle & Wolf for their generous support of this event