Barbara Robins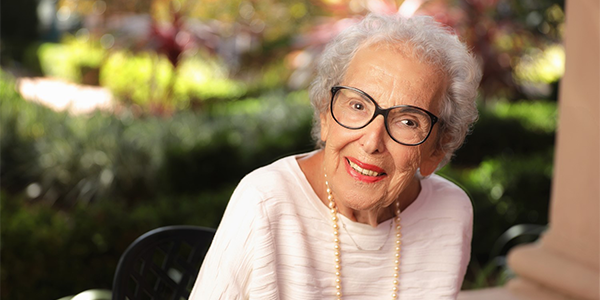 The Compeer Program would not be the immense success that is today without the tireless work of Barbara Robins. She championed Compeer recruitment efforts, thoughtfully curated the "dos and don'ts of a great Compeer," and spent countless hours painstakingly matching each fellow with the right Compeer. "Shirley Cribbs and I used to joke that we had a sort of Compeer—matching sixth sense," Barbara recalls with a chuckle. "Because the matches just always seemed to work."
For most of the years she was involved, Barbara was more than just one of the Compeer Program's leaders. She was also a Compeer. She and her late husband Ray, himself an incredibly devoted Music Academy supporter, participated in the program directly for years, and Barbara still stays in touch with many of "their" fellows. One such former fellow is Nino Sanikidze—currently an Academy Artist—with whom Barbara is in touch regularly. "I think you could fill a book with all the stories of lifelong interactions between fellows and their Compeers," she says.
Barbara has recently made a significant gift in honor of the Compeer Program to support the Academy's Innovation and Sustainability Campaign—which is providing critical funding for the Academy's endowment, the Sing! program, and the Innovation Institute.
"Over the years, I've come to realize just how much this program means to the fellows while they're here in Santa Barbara." She has a well-deserved sense of pride in the Compeer Program and has poured her heart and soul into its success. "It was very exciting and very satisfying, and I loved every minute of it."