Dick Meyn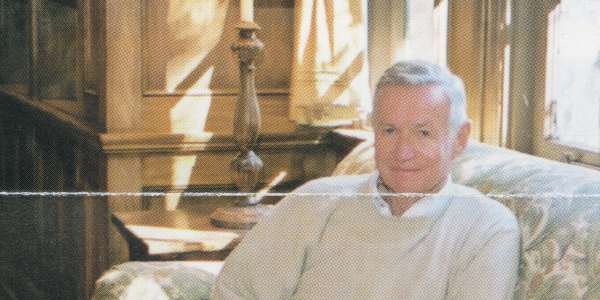 In 1996, Dick Meyn couldn't tell the difference between an aria and an arpeggio, but that didn't stop him from becoming an opera lover and one of the Music Academy's favorite volunteers.
A graduate of Parsons School of Design and an interior designer since 1952, Dick first learned of the Academy through two friends: board chair emeritus Mead Northrop and Marilyn Horne, the Lehrer Vocal Institute's Emeritus Program Director.
Dick began serving on the Scholarship and Student Services Committee, and then the Council Committee, chaired by Marion Stewart. "Dick has exquisite taste. We turned over all of our décor decisions to him. Part of the elegance of the Council events was due to Dick," explained Marion.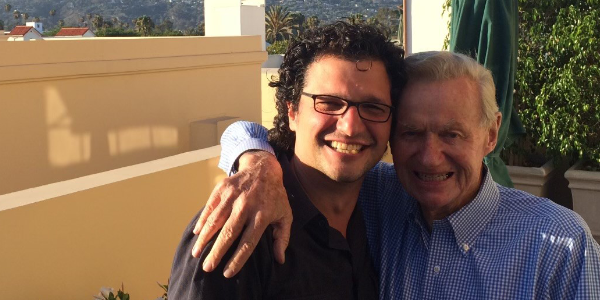 In 2000, Dick enthusiastically helped refurbish and decorate the Braun Library, including adding hidden features such as a bar area and enhanced lighting. The Library is beautifully appointed, lending itself well to special dinners, use as a green room for masterclasses, and a place for staff and donor meetings.
Dick enjoyed the Academy's vocal programs and opera productions. "I always enjoyed opera, but I can't carry a tune. I enjoy the art of the visual performance, the set, costumes, and music coming together at once."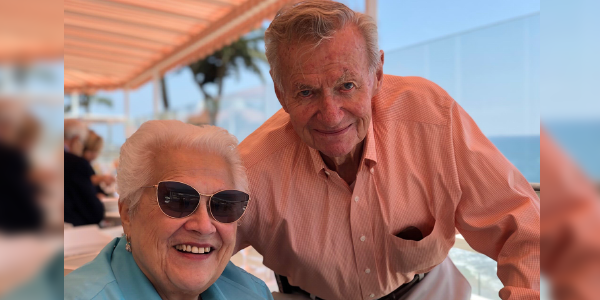 The Compeer Program was a highlight of his Academy experience. "I do have a good time with the students. We email back and forth all the time. I am still in touch with many, including Jose Rubio and Dimitrie Lazich. They are so talented and gifted, and they have taught me a great deal about music."
The bond is mutual, according to tenor alum Andrew Truett ('00). "Every time I sang, Dick was in the audience. After every show, I got a huge hug and a sincere 'Congratulations.' He was there in the best possible way and always kept me smiling and energized." Dick also fondly recalls when Andrew thanked him from the stage after a performance, calling him Uncle Dick. "The nickname stayed," recalled Dick.
Dick became a member of The Encore Society nearly 20 years ago, to create an enduring legacy to help generations of vocal fellows. "It's natural for me to leave a bequest to the Music Academy because of the pleasure and joy it has given me," Dick explained. "Santa Barbara has been so very good to me. Now it's time for me to give back to the community."