A Pivotal Moment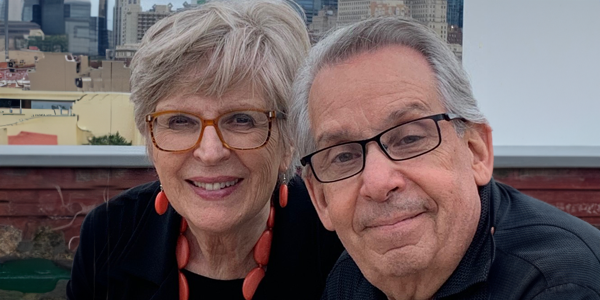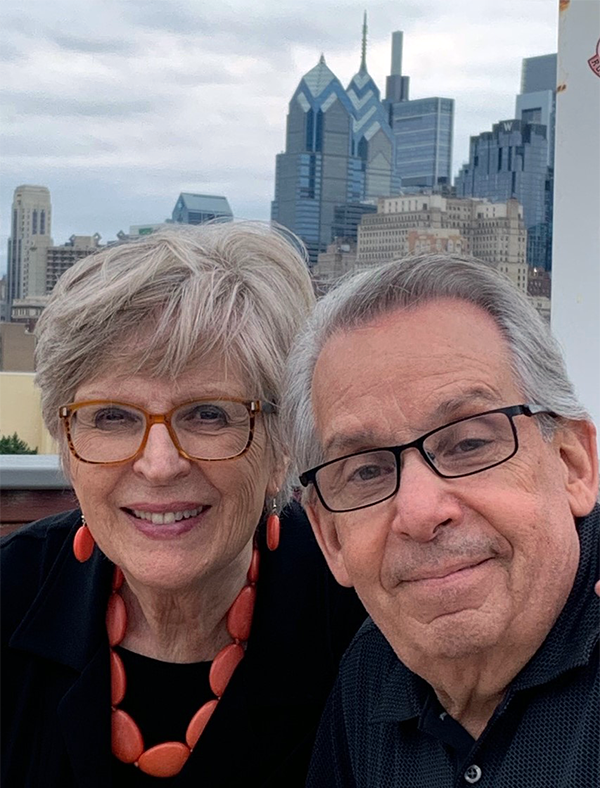 Patricia Stasis Winter (soprano '72) and husband Paul Winter
Many Music Academy alumni have transformational experiences - from engaging with their peers, to encounters with teaching artists, to being in California for the first time. For the last 75 years, we have been honored to provide those experiences to nearly 140 instrumental, vocal, and piano fellows each summer.
Fifty years ago, alumna Patricia Stasis experienced a summer of a lifetime while at the Music Academy.
Pat, a native of Philadelphia, was involved in music from an early age in her Byzantine Church choir, performing every Sunday, as well as in concerts throughout the community. As a student in high school, she played double bass in the orchestra studying with Carl Torello of the Philadelphia Orchestra. Upon graduation, Pat continued her music studies at the Philadelphia Music Academy (now the University of the Arts), as a double bass major studying with Edward Arian, also of the Philadelphia Orchestra. Since her real love was singing and she had grown weary of lugging the bass around, she told Mr. Arian that she wanted to change her major to voice. Mr. Torello, having learned of Pat's decision, felt that the young musicians did not know what they really wanted. Pat reflected back on this comment, that a number of years later, she was asked to be soloist with the Philadelphia Orchestra in Beethoven's Choral Fantasy at the Saratoga Springs Music Festival in New York. As she walked on stage for rehearsal, Mr. Torello was surprised to see her and asked what she was doing there, to which she proudly responded that she was one of the soloists.
In 1967, Pat auditioned for the Curtis Institute of Music and was accepted as a voice major. At that time, Efrem Zimbalist, Sr. was director of the school, and Martial Singher was head of the voice and opera Department.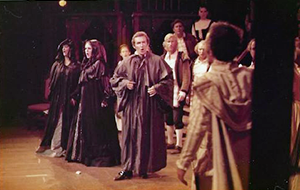 During Pat's last year at Curtis, Martial Singher - also Director of the Music Academy that time - invited Pat to sing the role of Donna Anna in Don Giovanni at the Academy in the summer of 1972 with Maurice Abravanel conducting. Pat didn't know if she'd be able to take advantage of the offer as she lived at home while attending Curtis to save money and worked in addition to her studies. She was offered a scholarship to pay for her transportation and some of her expenses, enabling her to attend the summer program in Santa Barbara. "The Music Academy was an amazing opportunity. The work environment, the colleagues, and the instructors provided an amazing growth experience."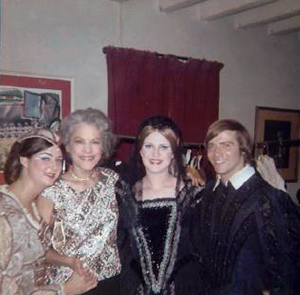 The rigors of the work in Santa Barbara were both exciting and rewarding, taking her artistic craft to new levels. She recalls, "Mr. Singher was a perfectionist, an incredible man who took no prisoners when asking for an individual's best and he had very high standards of performance." She remembered a pivotal moment toward the end of the summer during a masterclass on German Lieder where she was to perform "Ich atmet' einen linden Duft!"from Mahler's Rückert-Lieder. Pat worked diligently on the song, even shunned going to social events in order to be prepared. As she was performing, she noticed Mr. Singher seemed somewhat agitated, which usually indicated that he was not pleased about something. "He proceeded to heavily critique my interpretation of the piece. I was on the verge of tears but vowed not to shed one. In retrospect, I now understand that Mr. Singher knew I had the voice, talent, musicianship, and stage ability to have a successful career. His purpose in tearing me apart was to provide me with the final ingredient; which was the courage to maintain my artistic principles. He knew, having had a long and successful career, the stress, work, intimidation, and disappointments that I would encounter. This lesson has stood by me my entire career, for which I am forever grateful."
The September following her summer at the Music Academy, Pat would be entering the International Music Competition of the ARD Bavarian Radio. She approached Mr. Singher and asked if it would be possible to leave early from the Summer School in order to prepare for the competition. He insisted that she stay for the entire Academy program. To her surprise, she received the prestigious Lotte Lehman Award for Artistic Achievement. Mr. Singher remarked, "Now do you understand why I didn't want you to go?"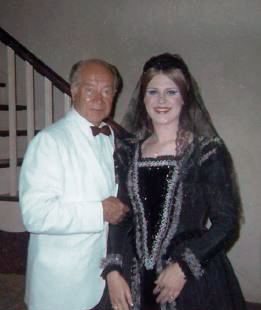 Pat went on to win the 1972 ARD competition which assisted in establishing her in Europe. She went on to have a very long and well-respected career, including 14 years in Germany singing major roles in the lyric soprano repertoire of Mozart, Strauss, Wagner, and Puccini, as well as operetta, concerts, and recitals. In 1981 she married her husband, bass-baritone Paul Winter and they have a son, Paul John (PJ), who is also a musician. Upon her return to the United States, she became head of the voice department at the University of the Arts teaching voice and German.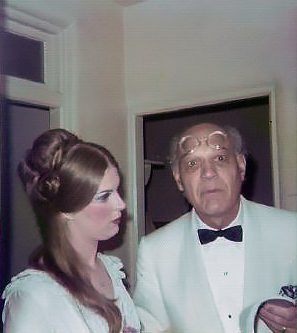 Pat is now retired and enjoys her grandchildren who keep her busy full time. She had the opportunity in 2017 to come back to the Music Academy when she visited her cousin, Andrea Hein, her first time back since 1972. She enjoyed her visit and is now telling her granddaughter, who is 10 and in the Philadelphia Girls' Choir, about her time at the Academy with the hope she may follow in her footsteps.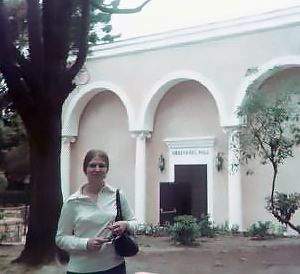 Her advice to fellows now? "Be strong, be respectful, know your music thoroughly, know how to collaborate, to interpret, be good to your colleagues, and true to yourself."
The Music Academy is as relevant today as it was in 1972. We continue to support young artists by creating a space where exceptional talent can thrive - exceptional talent like soprano Patricia Stasis Winter.