A Love Forged by Opera: A Life Made by Giving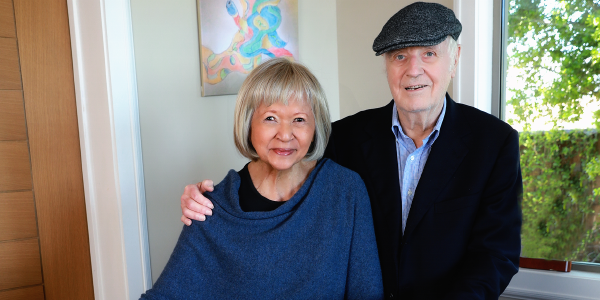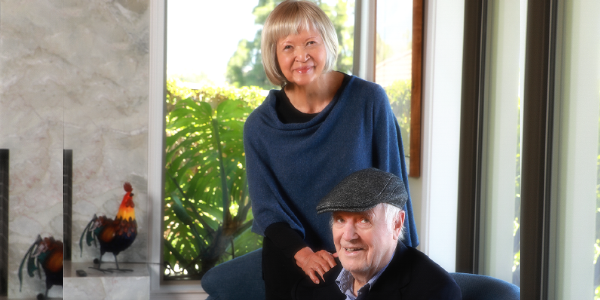 There is a lovely baby-grand piano in the Millington Mithun home, always kept in tune for guests. The piano is situated near three wonderful pictures drawn by Jack. And while the piano and pictures reflect two interests of the homeowners, it is really the iconic opera La bohème that served as a launch point for a lifetime of music, love, and philanthropy.
Mercedes developed an appreciation for music in the most remote of places - growing up in a small town in Hawaii. Credit the local minister's wife, who taught her classical piano. And a fateful class trip to the local symphony in the 8 th grade solidified her lifelong passion for classical music.
Jack's introduction to the music was equally distinct: while house-sitting for his parents, he decided to delve into their unopened albums from the classical music record club. A few hours later, a new passion had been discovered.
Their paths eventually led them both to Santa Barbara, where they discovered the Music Academy through different avenues. Jack recalls meeting Marilyn Horne when she knocked on his door with a neighborly inquiry. Upon opening the door, he commented " Do you mind if I kiss the ground before I talk to you?". He was thrilled to have Marilyn as his neighbor, knowing her voice from the many opera albums he had. He started attending Music Academy events shortly thereafter.
Mercedes was introduced to the Music Academy by a real estate colleague. He knew how hard she worked and invited her to join him in exploring the Academy's events, when, she notes "Classes were free and there were just a few chairs around."
So how did they actually meet?
Well at first it was all business, with Mercedes asking Jack to join her referral list. Jack replied in the affirmative and then promptly asked her on a date. About to travel, she politely declined. Shortly after she reconsidered and called Jack to see if he would join her at a performance of La bohème.Not only did Jack agree to go, but he shared his enthusiasm for opera by recounting plot details. Mercedes was delighted and the rest, they say, is history.
Jack's connection to Marilyn inspired them to start giving to the Music Academy, starting with scholarships for the vocal fellows. "The students at the Academy were having to pay (tuition) early on, so it was an easy gift to support scholarships," stated Mercedes.
Some of their favorite Music Academy programs include the Innovation Institute, which shows fellows how to translate their passion for music into rewarding careers beyond the stage; the new SING! program, as it includes children from many elementary schools; and attending masterclasses where fellows can learn from teaching artists and each other.
Mercedes and Jack use their Foundation to support many wonderful causes in the area, including the arts. "It is easy to give because there are so many places where the impact is great. We are grateful to be able to do this. We are lucky."