Only One Regret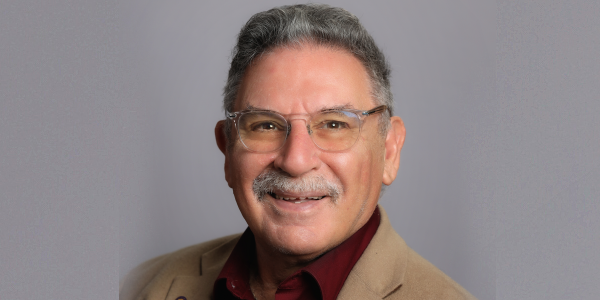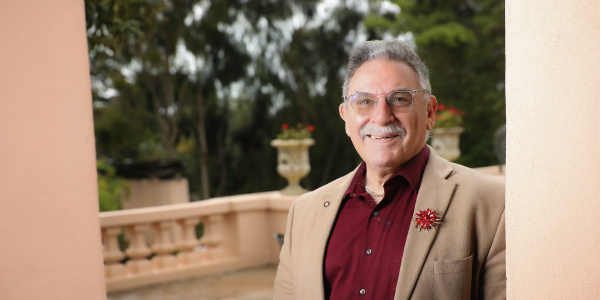 Mashey Bernstein hasn't always been a resident of Santa Barbara. He came to the area from Ireland in 1971 to attend UC Santa Barbara on a scholarship from Trinity College, Dublin. Only intending to stay a year, he instead stayed until 1978, receiving his PhD degree in American Literature before heading east to Kansas City and later University of Michigan, Ann Arbor. Returning to UCSB in 1990, he immediately became involved with the Music Academy.
Mashey grew up with a love of classical music and his family encouraged musical and artistic education, though he never learned to play an instrument. The family listened to the classical music station BBC Radio 3 "all the time". He attended many concerts with his older and younger brothers and recalls his first concert a performance of Brahms Symphony No. 4 and Shostakovich Symphony No. 10. While two of his favorite pieces, he noted that they were a "bit heavy" for a child.
When he first started attending Summer Festivals, he notes that, "You would see people at the concerts and get to know them. I felt very much connected to the Academy in ways I didn't with larger organizations. It was very welcoming and warm."
Though he wasn't well off at the time, he recalls giving a small donation - "perhaps $100" - and was immediately impressed with how nicely he was treated. He remembers getting a lovely letter plus a phone call (probably from Jonathan Bishop) and it showed him that a small donor was as important as a large one. "It wasn't a massive amount of money," Mashey states, "but I felt really welcomed." He is grateful to his friend Georgia Lynn who "convinced" him to join the Council of Contributors (now Vivace Donor Society). Today he is a Music Academy advocate, he shares fervently that the Academy is one of the top organizations in Santa Barbara to support.
Mashey's relationship with the Academy has grown over the past 35 years. He has volunteered on the Compeer and the Advancement Committees, and served as a Compeer for violin, cello, and double bass fellows, many of whom now play in major orchestras and with whom he is still close. Other highlights have included developing a love of chamber music, Compeer parties thrown with Paul Guido and Aaron Clark, and the special thrill of having Marilyn Horne greet him by name. And of course, getting to see and meet world-class talent, such as Jeremy Denk and Marin Alsop.
Mashey is a great advocate for leaving something behind. He is proud to support the full-scholarship program, believe that money has meaning and it is important to give to the next generation. He also encourages others to leave legacy gifts and shares that even if you don't have tremendous resources such a gift will make a difference.
Mashey has enjoyed a life of enjoyment of classical music - attending concerts, traveling to performances, and engaging with artists. He only has one regret - not learning an instrument himself. He tried learning the clarinet, but he remarked that it was hopeless. "Piano would have been the one to learn," states Mashey.