John Chisholm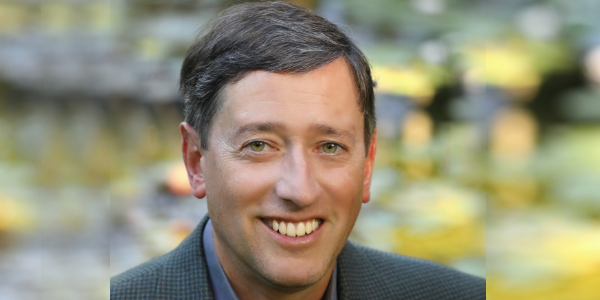 There is a certain everyman quality to the story of alumnus John Chisholm's ('88, '89, '90, '91) life and career. Now a second violinist with the San Francisco Symphony, the beginning of John's musical life started a bit later than many other professional musicians. His first contact with the violin came in 5th grade when he joined his public-school orchestra. "I took to it pretty well!" John recounts with a modesty that belies his status as a member of one of the world's foremost orchestras. He began taking lessons at the age of 13 and by 10th grade had decided his dream was to become a professional musician.
John went to college at the University of Rochester's renowned Eastman School of Music, where he double majored in music performance and math. "I knew it was really hard to get a job as a musician," he says of the reasoning behind the double degree, "But after a couple of years I decided I really wanted to focus on being a violinist. I liked math, but I loved music." At Eastman John studied with legendary violinists Zvi Zeitlin and Sylvia Rosenberg, and Zeitlin also happened to be on the summer festival violin faculty at the Music Academy of the West.
John Chisholm's first experience with Music Academy came in 1988, when he followed Zeitlin from upstate New York to sunny California for an intensive summer of learning and performing. Although at the time Music Academy was not yet a full fellowship institution, John received a scholarship that covered both tuition and lodging. "My undergraduate education was expensive, and I had student loans. My parents couldn't really afford to send me to a summer program, so the Academy's generosity enabled me to attend."
Not content to attend just once, John practically became a fixture at the Academy for four years, during which time he also completed both a bachelor's and master's degree at Eastman. When asked to describe his time at Music Academy, John replied with a single word, "Halcyon." His four summers at the Academy - the last of which saw him serve as concertmaster in the orchestra - were transformative experiences. "Music Academy was this beautiful combination of hard work, lots of fun, and very interesting relationships with new people. There was this melding of experiences from students from all over. It was really eye opening and inspiring on many levels, not just musically."
Just a few weeks before his fourth summer in Santa Barbara, John won the position of assistant concertmaster with the Louisville Orchestra (where, coincidentally, he would perform under the baton of then-Music Academy music director Lawrence Leighton Smith). His journey from Louisville back to California, however, was a little less direct. After winning an audition with the San Francisco Symphony, John was offered a one-year contract by Michael Tilson Thomas. He accepted. But when at the end of a successful first year he was offered another one-year contract, John declined and returned to Louisville. Hoping to earn more than a year-to-year position, John auditioned twice more in San Francisco, successfully winning a fulltime position on his second attempt in as many years. He's been with the Symphony ever since. In recounting this story, John brings up some words of wisdom from longtime Music Academy faculty member Donald McInnes, saying, "I once heard him say in a masterclass, 'There are two necessary things for success in music: One, of course, is talent. The other is perseverance.'"
Now as he nears the end of a second decade in San Francisco, John is giving back. As new members of the Encore Society, John and his partner, Tom, are making the same kind of gift that has enabled John and thousands of other young musicians to gain access to world-class music education. "Were it not for scholarships, I wouldn't have been able to afford Music Academy when I was a student. Music Academy was a huge part of my development, and if I had not been able to come here my education would have been much less rich. I want to give back to an institution that gave me a lot."