Irene Hymanson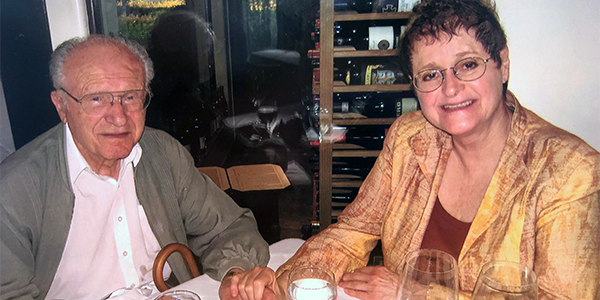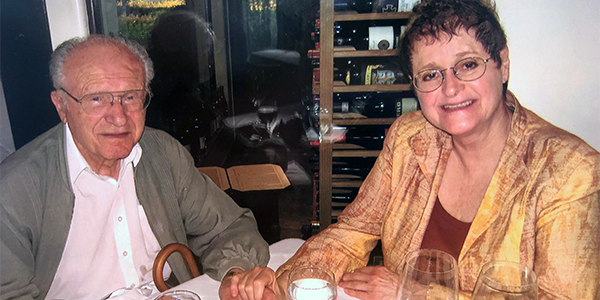 Local philanthropist Irene Hymanson recently made a $3.8 million gift to the Music Academy that will fund violin scholarships and programs in perpetuity. The gift was made in honor of her beloved father, William "Bill" Hymanson—a renowned violinist, violist, and concertmaster, who taught at the Music Academy for a decade from 1959 to 1969.
Through Ms. Hymanson's gift, which comprises a significant bequest from her estate and a cash contribution, the Music Academy will name its violin leadership training curriculum currently led by Glenn Dicterow as the William Hymanson Concertmaster Training Program. Ms. Hymanson's generosity will also underwrite violin scholarships in her father's name for all fellows participating in the program and establish the William Hymanson Concertmaster Chair to be occupied by fellow concertmasters at each orchestra and opera performance during Summer Festivals.
Ms. Hymanson is making this gift to honor her father and ensure his legacy. "My dad meant so much to me and to others in the music communities of New York and California. All who knew him, thought him one of the finest and nicest human beings they ever met. He was also an outstanding teacher. Growing up with him was wonderful and extraordinary."
Ms. Hymanson, a senior real estate paralegal at Gibson, Dunn & Crutcher in Los Angeles, enjoyed summers accompanying her parents at the Music Academy during which she formed many precious musical memories and special friendships. She recently relocated to Santa Barbara and now resides at Casa Dorinda, where her father lived just shy of turning 101.
"This is a tremendous act of generosity and among the largest estate gifts in Music Academy history to support a programmatic initiative," said President and CEO Scott Reed. "Having the Hymanson name associated with concertmaster training at the Music Academy represents the highest standard of quality. The Academy is fortunate to have had Mr. Hymanson as a faculty member and proud to honor his memory through Irene's generous support."
This article originally appeared in the spring 2020 issue of the Fanfare newsletter.