Georgia Lynn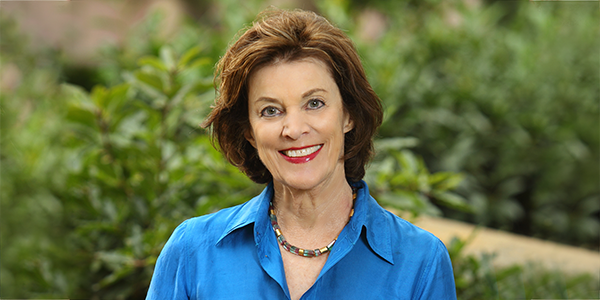 "What a fulfilling experience!"
Georgia Lynn, a Detroit area native and former teacher in the suburbs of Detroit, Chicago, and Pittsburgh, has had lifelong interests in both education and classical music. When she and her husband, John, settled in Santa Barbara to raise their four daughters, those interests had the perfect opportunity to coalesce, flourish, and grow at the Music Academy of the West.
"I naturally gravitated to performances. Wanting to become involved in the community of supporters, I first joined the Women's Auxiliary, chairing May Madness," she explained. "I became a member of the Council of Contributors and then, a Board member, chairing the Council and Advancement Committees."
Georgia Lynn didn't stop there. She also became a dedicated member of the Compeer Program. "I have had the privilege of being a Compeer and have loved it. Making the commitment to spend time at the Academy gave me the opportunity to know fellows, faculty, staff, all exceptionally talented, and the loyal and generous supporters. For nearly 20 years, I have grown to care deeply about the mission and vision espoused and promoted by the Music Academy."
And as an Encore Society member, Georgia feels her gift will be felt for generations to come. "Beyond annual giving to the program, I am now pleased that I can give a life gift to support the mission, making a unique and enduring contribution to the world of music. What a fulfilling experience!"
This article originally appeared in the 2016 Summer Festival Program Book.